Meet our Partners

Legacy Mutual Mortgage likes to think of its customers as more than just a transaction and our referral partners as more than just another realtor. Legacy is built on some simple, yet paramount, core values:
Do the right thing.

Show people you care.

Do your personal best
What this translates to for Legacy employees, referral partners, and customers is a company that operates with the highest of integrity, respect, and a culture service that is not only expected but required.
Nick Drake - Mortgage Loan Originator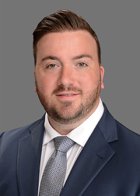 Contact Information:
Email: nick.drake@legacymutual.com
Phone: 210-572-9659



Home Warranty of America has been helping homeowners, real estate professionals and home service providers for over 20 years. Our range of home warranty plans and options, plus in-house, dedicated customer service and vendor relations teams mean we can provide great service at competitive rates
Tiffany Lopez - Account Executive
Contact Information:
Email: tiffany.lopez@hwahomewarranty.com
Phone: 210-572-9659
Customer Service: 888-492-7359

South Texas Wealth is a full service financial planning firm that specializes in Protecting Baby Boomers Retirement Savings. South Texas Wealth was founded by Jeremy Sakulenzki because he anted to make certain his clients were presented with the very best options for protecting their retirement savings.
Jeremy Sakulenzki - Financial Advisor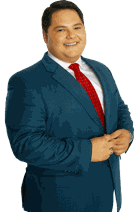 Contact Information:
Email: jeremy@southtexaswealth.com
Phone: 210-960-7899



Capital Title has earned the reputation of trustworthy residential and commercial title services that have successfully helped serve lenders, developers, and investors to build strong and lasting relationships with their local community. Capital Title prides itself in providing excellent customer service and stopping at nothing to better serve their clients in order to facilitate the smoothest closing experience possible.
Melissa Garza - Escrow Officer
Contact Information:
Email: mgarza@ctot.com
Phone: 210-202-1660



Advanced Protection offers security systems and home automation services in San Antonio, Texas. When protecting the things that matter most, you can trust that Advanced Protection will provide you with the service and products for the protection you deserve.
Johnny Lopez - Director of Sales
Contact Information:
Email: johnnyl@advancedprotectiontx.com
Phone: 210-530-4433



Imagine Gurus...Making HOME dreams a Reality, whether Selling, Dwelling, Organizing or Remodeling. We do Home Staging Consultations as well as Staging Vacant homes. Just bought a home and need some decorating advice? We've got you covered. Want to get organized once and for all? Let us help bring simplicity to your life. Maybe you have a remodel project you want managed, or you want some creative ideas for your space? Imagine Gurus would be honored to help. Imagine the Possibilities!
Mikaela Rios - Owner
Contact Information:
Email: mikaelarios@imaginegurus.com
Phone: 210-774-7373



Get your credit turned around
in 4 easy steps
1. Zero Cost Consultation:
Study your credit report with a certified FICO Pro who will provide you with a detailed overview and explanation of your credit
report. Then, you'll work with your certified FICO Pro to create a unique plan for turning your credit score around.
2. Get Back on Track:
We've got your back. We work hard to identify errors in your credit report and we work with the credit bureaus to ensure that
all information contained on your report is valid and verified. If anything is amiss, we'll find it and we'll fix it.
3. Watch Your Score Skyrocket:
We want to make sure this is as easy as possible for you. Sit back and let our experts use our proven system to send you down
the right path to credit score heaven.
4. Don't Wait Another Second:
Your credit score won't magically go up. The longer you wait, the more you'll miss out on. All you've got to lose is that unsightly
credit score, so sign up today!
Jacob Meyers - Regional Account Manager
Contact Information:
Email: jacob@xperiacredit.com
Phone: 305-519-5400